Mythos Hobby Greenhouse Series
The Mythos Hobby Greenhouse can get you up and growing in no time! Save money by starting your plants early from seed and extend your season by protecting plants from fall frosts. The clear, polycarbonate twin-wall panels on the Mythos greenhouse have twice the heat retention of single layer panels so it's great for overwintering those pampered patio pots.
Available in green or silver and 6'x4', 6'x6', 6'x8', 6'x10' and 6'x14' sizes, you have several options to best fit your garden's needs. So many ways you can go green and a great way to get maximum use out of your green thumb; conserve water by using the downspout to collect rainwater!
Get growing today and let the Mythos help you bring your green dreams to life.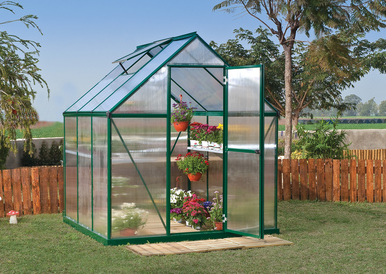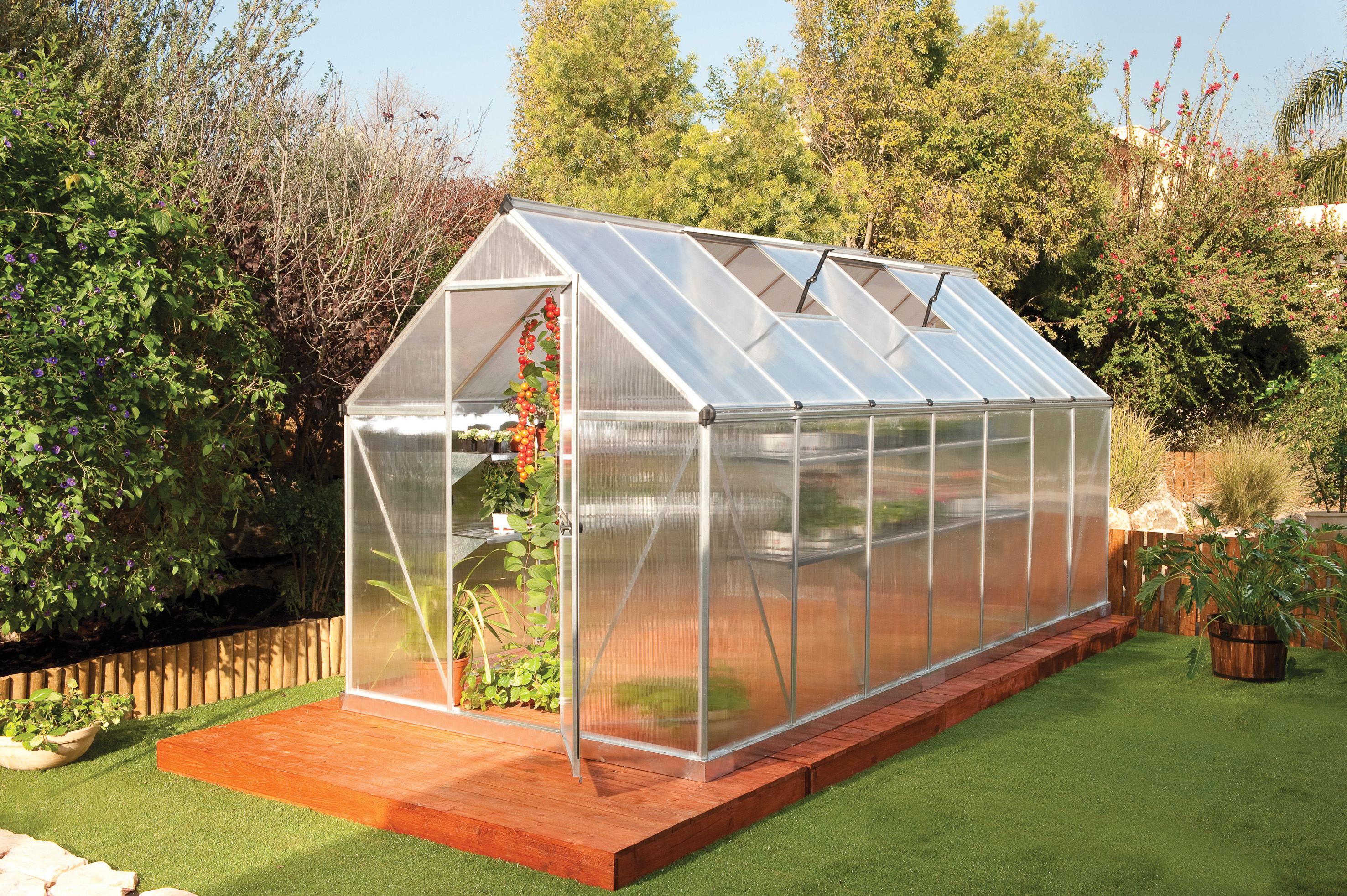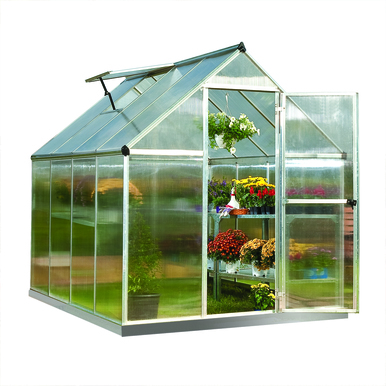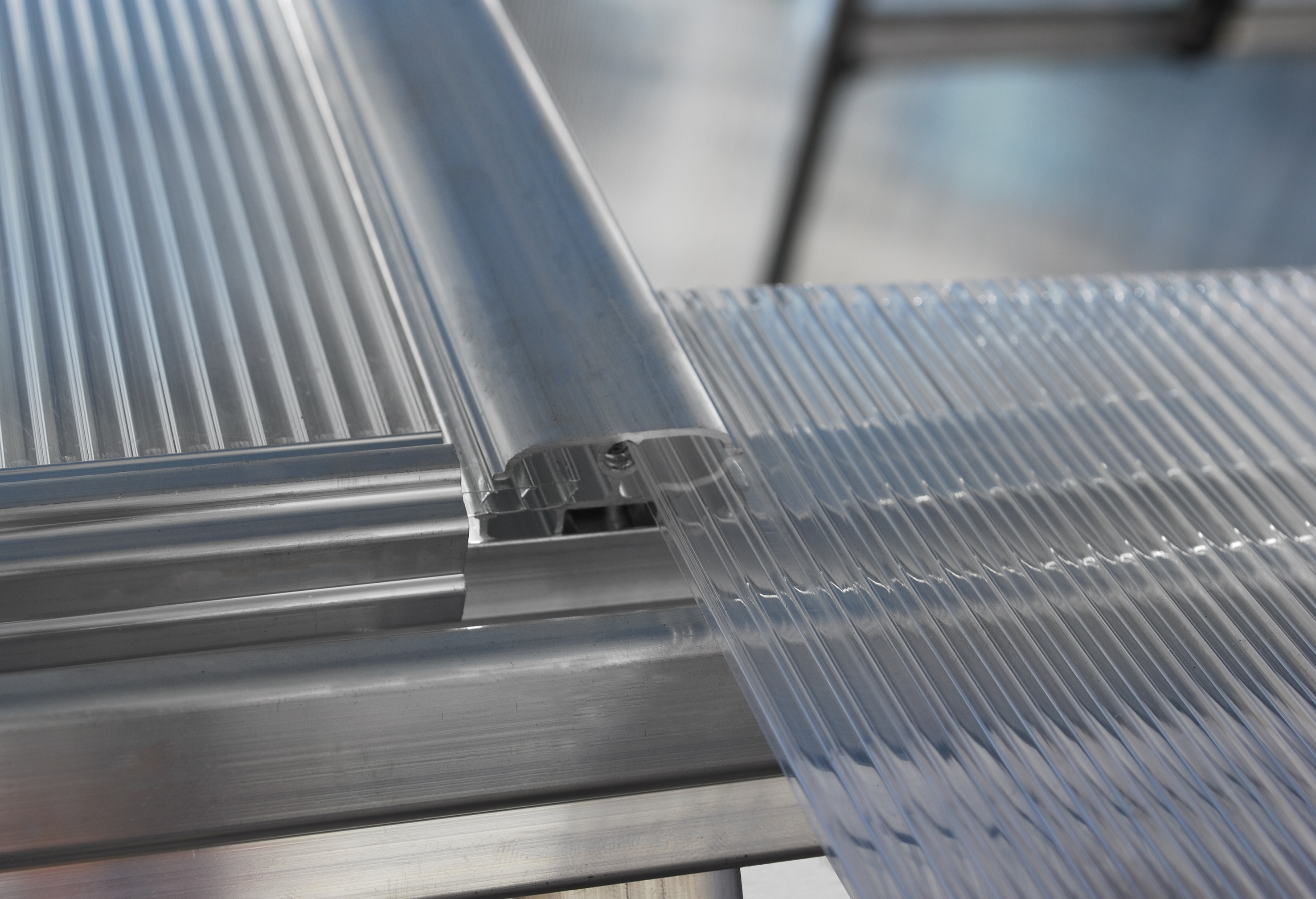 Mythos Greenhouse Video Click Here
Dimensions: 96¾" x 72¾" x 85" and 72 ½" X 72 ¾" x 82"
Frame Material: Metal
Panels: Polycarbonate
Peak Height: 85 in.
Sidewall Height: 53
Square Feet: 48, 36
Warranty: 5 Year Ltd.
Shipping: Free shipping in the lower 48 states only.