Palram Greenhouses

Hobby Greenhouse Kits by Poly-Tex
Our line of hobby greenhouse kits will help you get your green dreams growing. We have a wide variety of hobby greenhouse kits to choose from with all of the features and accesories you need to be successful.
Available in green or silver frames and three sizes, 6' x 4', 6' x 6' and 6' x 8', you have six options to best fit your garden's needs. So many ways you can go green and a great way to get maximum use out of your green thumb; conserve water by using the downspout to collect rainwater! Get growing today and let the Mythos help you bring your green dreams to life.
Frame is aluminum with Galvanized Steel Base
Glazing is 4mm clear, twin-wall polycarbonate panels
Height at Apex is 6'-10"
Sidewall Height is 4'
Frame Spacing is 2'
5 Year Ltd Warranty
Viewing

1

to

2

of

2

items
Sort by:
Display
results per page
/category/palram-greenhouses
15
sku_asc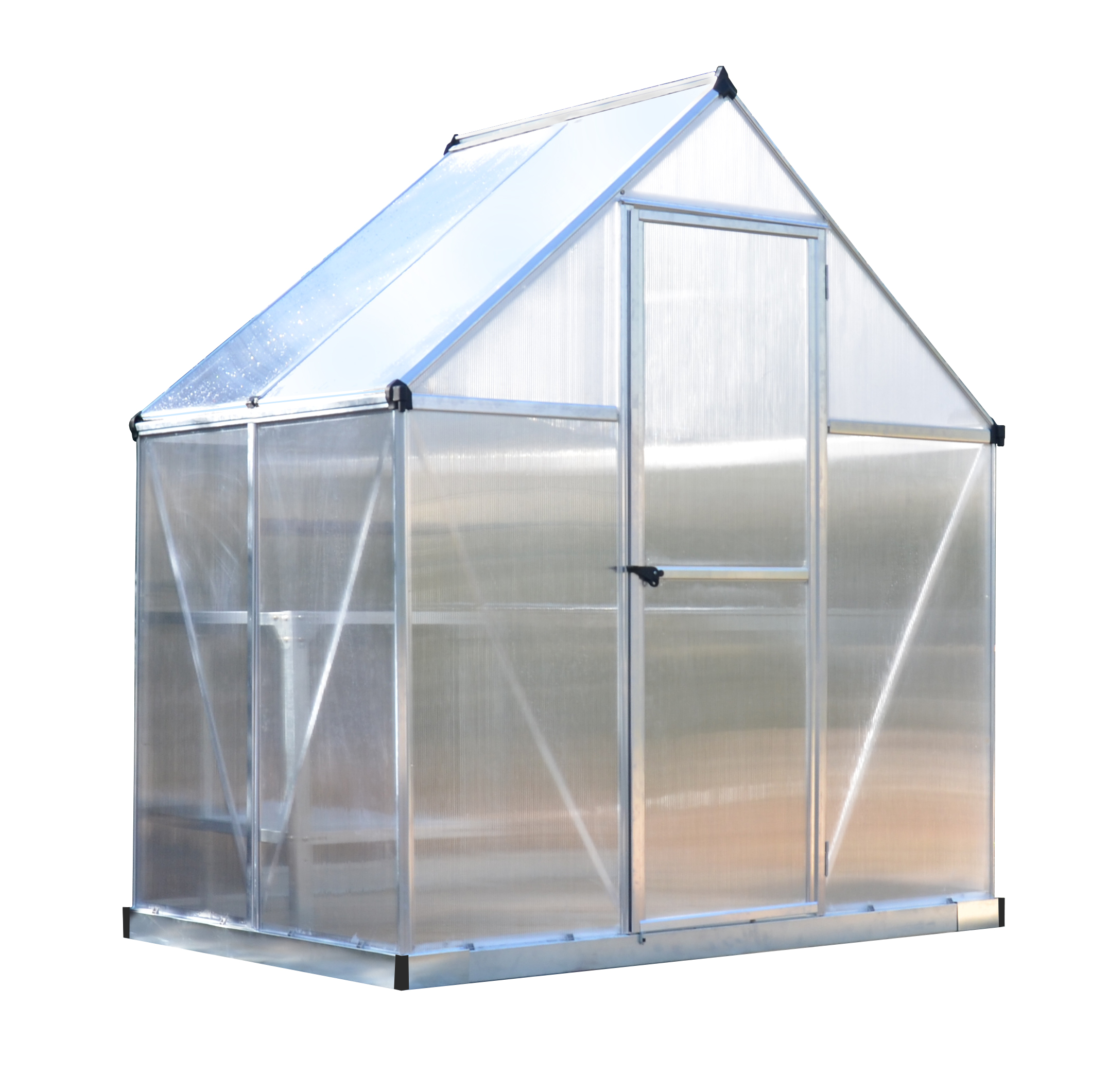 FREE SHIPPING!:
This Product Ships Free of Charge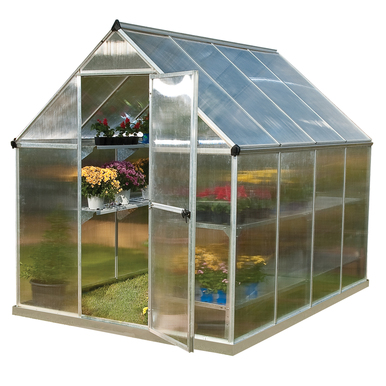 FREE SHIPPING!:
This Product Ships Free of Charge
Viewing

1

to

2

of

2

items
Sort by:
Display
results per page
/category/palram-greenhouses
15
sku_asc