USA Flags - Polyester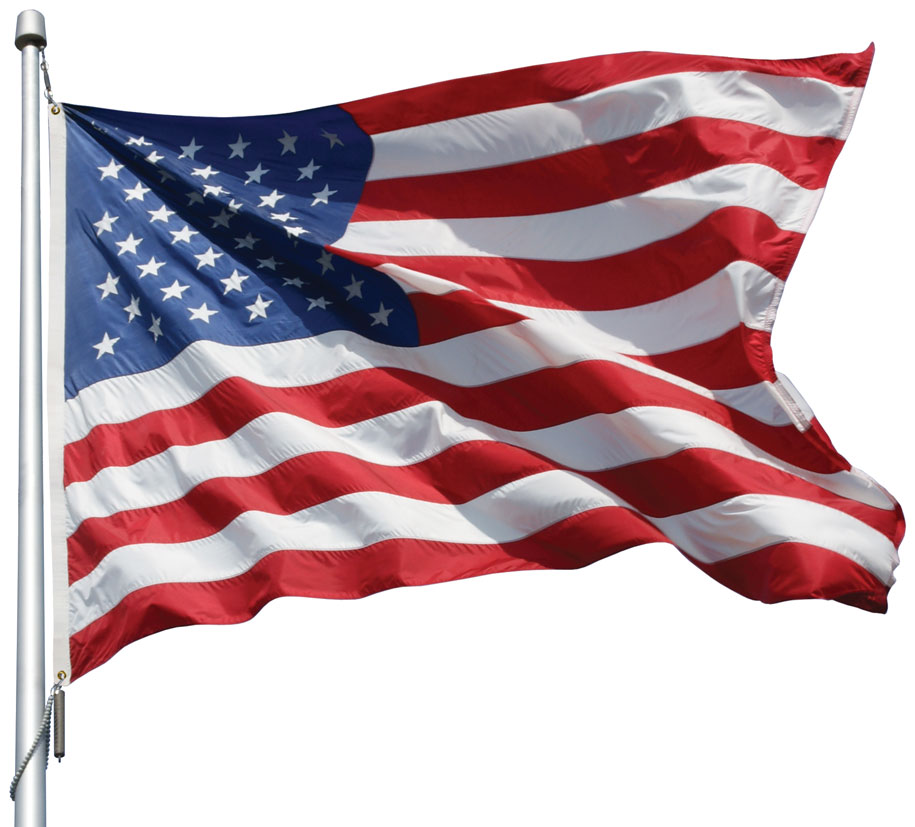 The strongest, longest lasting material, developed for maximum durability in strong wind conditions and intense sun. Polywavez flags are made of tough 2-ply 100% spun polyester. They stand up to unpredictable weather conditions. Each flag has individually embroidered or sewn stars and sewn stripes to provide long
lasting beauty. Each flag up to 6'x10' is finished with tough polyester canvas heading and spurred brass grommets. Larger sizes have roped headings with galvanized metal thimbles.

• Heavy 2-Ply Yarns for Extra Strength and Durability
• Withstands Wind, Sun, Dirt, and Moisture
• Outlasts Nylon and Other Acrylic Flags
• Excellent for Industrial/Institutional Use

2-PLY POLYESTER OUTDOOR U.S.