Grip Clamps
Aluminum Grip Clamps are designed to fit over Snap Clamps to improve their grip or they can be used by themselves on EMT Metal Conduit. We recommend using these clamps when ever extra holding power is needed. Also available in 4 foot sections.
Item # 21 GRIP03EA-A - (I.D. 0.925 in.) Fits over #11 Snap Clamp or 3/4 inch EMT
Item # 22 GRIP03EA-B - (I.D. 1.1 in.) Fits over #12 Snap Clamp or 1 inch EMT
Item # 23 GRIP03EA-C - (I.D. 1.25 in.) Fits 1 inch PVC or 1-3/8 inch EMT (1-3/8 inch is chain link top rail)
Item # 24 GRIP03EA-D - (I.D. 1.76 in.) Fits over #14 Snap Clamp or loosely fits 1-1/2 inch EMT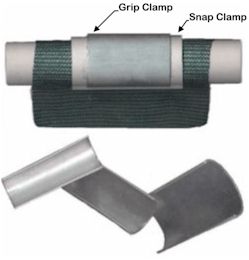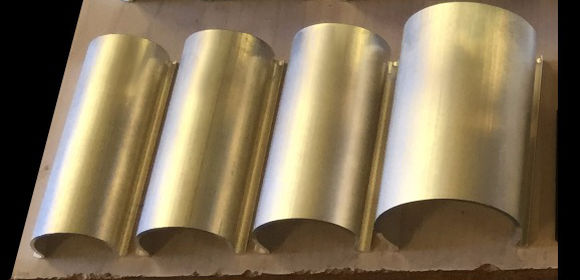 Also see:
Snap Clamp - Fabric clips
Snap Cross used for added stability
Snap Hinge - for doors and hinged box lidsay be required such as wind, rain or large tarp areas.