Heavy Duty Clear Tarps
Clear Tarps come in a clear polyethylene tarp material with a 3x3 mesh, or a clear PVC tarp material.
Both of these tarps have seamed edges with grommets around the edges. They are UV treated for added stability in the sun.
Clear PVC Tarps are expected to last longer than the Clear Poly Tarps.

Customers like these tarps because they allow a lot of light in, yet protect from the rain.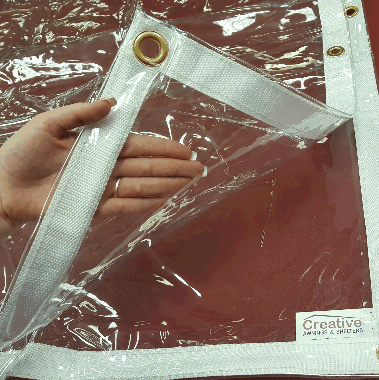 Actual sizes are 4" to 6" shorter in length and width than order size.