Quick Clamp Picnic Table Canopy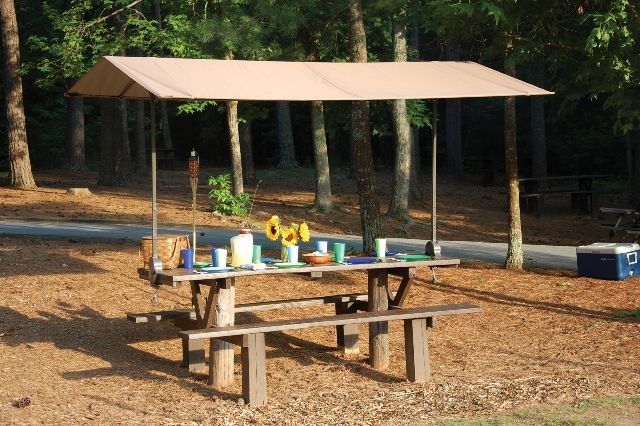 Quick Clamp Canopy™ - table top pop up canopy. 360° Mounting bracket fits tables up to 10 ft. Great for camping, picnics, RV, sporting events and much more. The cover of this canopy shifts left to right, adjusts vertically up and down, and tilts to 20 degrees in either direction. It is the ideal outdoor, customizable, portable shade solution.
Frame
Innovative patent pending pop-up frame design.

High impact injection molded connectors.

Shock cord side frame poles go up in seconds.

Four-position vertical adjustment to a max of 9"

Fits tables up to 10' long.

Adjustable tilt-mount bracket clamp mounting system with pivot feature for easy attachment to many surfaces.

Sun protection from any direction with 3-adjustable shade positions.
Cover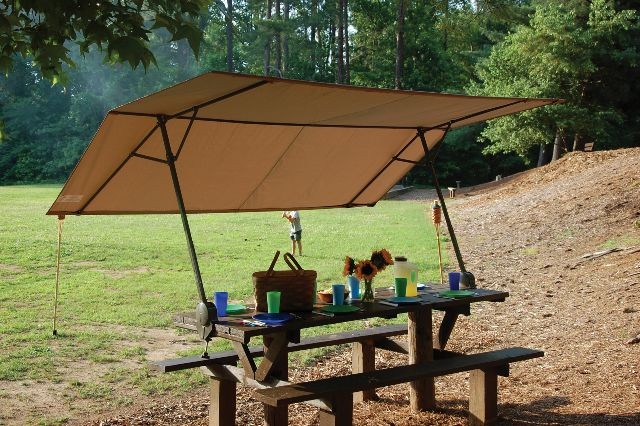 UV treated, mildew resistant, water repellent desert bronze polyester fabric cover.

Provides more than 75 square feet of coverage from sun and light rain.

50+UPF rating blocks more than 98% of UV harmful rays. UPF represents Ultraviolet Protection Factor and indicates how much of the sun's radiation is absorbed. 50+UPF is the highest fabric rating for radiation exposure. Only 2% of the UV rays will penetrate through the shade fabric.

Super strong hook and loop cover attachment.

CPAI-84 Fire-Rated.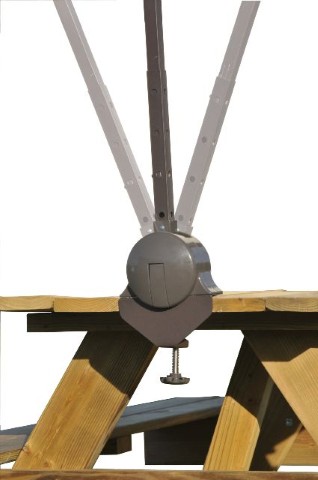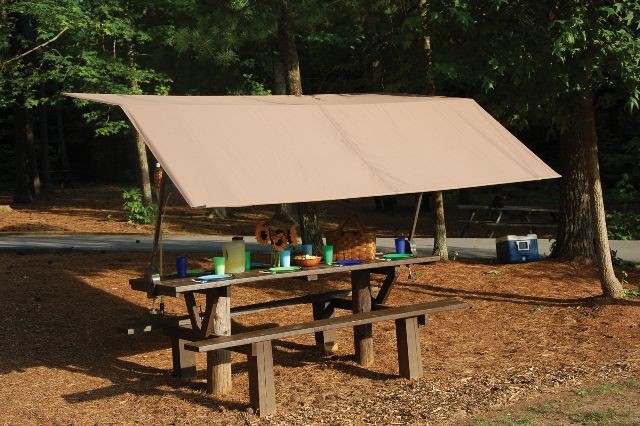 Viewing

1

to

1

of

1

items
Sort by:
Display
results per page
/category/quick-clamp-canopy
9
sku_asc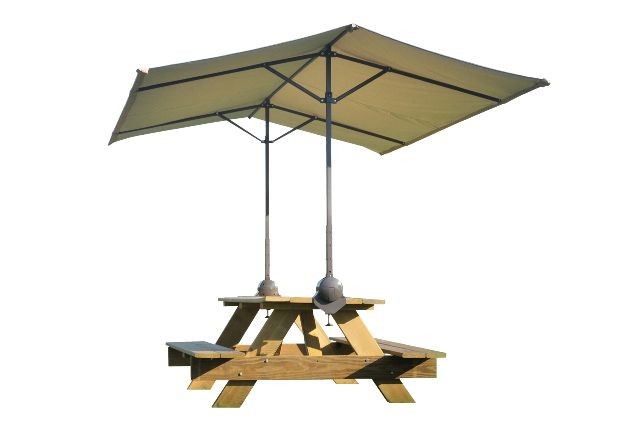 Shipping Included:
Shipping charges are included in the price. Return shipping is the customer's responsibility.
Viewing

1

to

1

of

1

items
Sort by:
Display
results per page
/category/quick-clamp-canopy
9
sku_asc