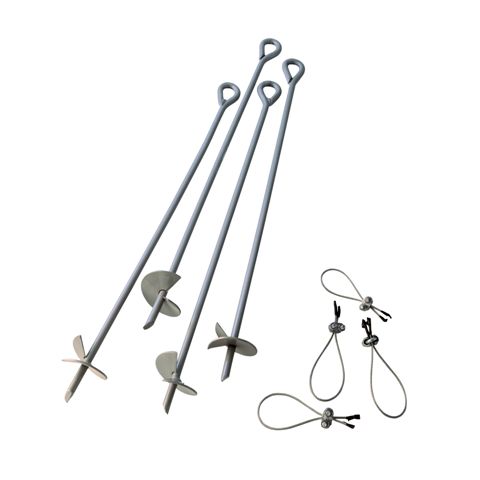 ShelterAuger 30" Earth Anchors, 4 pieces
Model #: 10075
Description
Built specifically for 6 or 8-leg canopies, ShelterAuger quickly anchors the canopy on grass or unpacked soil.
Heavy-duty, powder-coated steel construction will not chip, peel, rust or corrode. Built for years of use.
Innovative cork screw design digs in fast and holds on tight. Completely portable and reusable. Full kit includes ShelterAuger anchors and heavy-duty marine-grade coated nylon rope for tie down.
For larger canopies, additional packs may be required.
ShelterAuger works with any canopy, shed or smaller storage shelter.
Specifications
Exception:
RUSH not available on this item.
Shipping Included:
Shipping charges are included in the price.