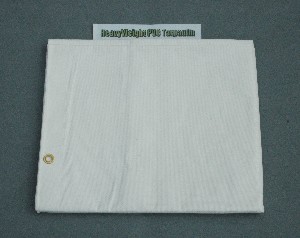 PVC Vinyl Tarp, White 10' X 20' 13oz
Model #: T1020W-PVC
Description
PVC Vinyl Tarp, White 10' X 20' 13oz
Specifications
Finish Size:
Tarps finish approximately 4" - 6" shorter than listed size.
Fastening:
Excessive pressure on grommets, such as high winds, pooled water, snow, or the use of rigid materials such as plastic zip ties, rope, or wire can cause grommets to pull out, and is not considered a defect.
Tarp Sizing:
Stated size is the cut size. Tarp will measure 4" - 6" shorter than cut size.