Historical USA Flags
The United States has several historical flags, and we will be adding to this collection.
Viewing

1

to

1

of

1

items
Sort by:
Display
results per page
/category/historical-flags
9
sku_asc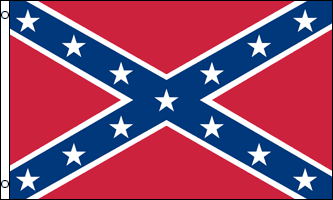 Model #: FLAG:ConfederateNyl35
Description:
Our 3x5ft Nylon Confederate Flag is dye-sublimated with beautiful bold colors.
Flag has header tape and 2 metal grommets
Printed on one side all the way through the fabric.
Double-stitched around all edges with 4 rows of stitching on fly edge.
Confederate flag, rebel flag, gs
Viewing

1

to

1

of

1

items
Sort by:
Display
results per page
/category/historical-flags
9
sku_asc