ALUMI-MAX Pop-Up Canopy
More Strength. Less Weight. Faster Set-Up.
The Ultimate Commercial-Grade Aluminum Pop-Up.
Introducing the Ultimate Commercial Grade Aluminum 10' x 10' Pop-up Canopy. This 2" diameter aluminum frame pop-up is great for consumers that need a strong, light weight, portable, fast set-up pop-up canopy.

Great for: Trade Shows, Fairs, Farmer's Markets, Flea Markets, Sidewalk Sales, and Sports Events.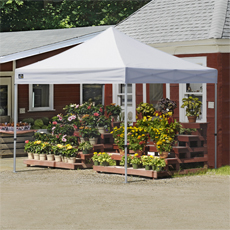 Frame
ALUMINUM FRAME - Sturdy 2 in./5 cm hexagonal tubular frame with Premium Brushed Aluminum finish. Ridged construction adds strength and stability. 50% less weight than conventional steel yet structurally stronger.
ERGO LOCK - Easy set-up with push button connectors. 4 position adjustable leg settings.
BASE PLATE - Extra wide steel foot plates ensure a sturdy base and easy access to anchor points.
Cover
MAX FABRIC - 500 Denier Polyester is double stitched and seam sealed for optimal drip free seams. UV Guard fabric fade blocker treated inside and out.
Viewing

1

to

3

of

3

items
Sort by:
Display
results per page
/category/alumi-max-pop-up-canopy
30
sku_asc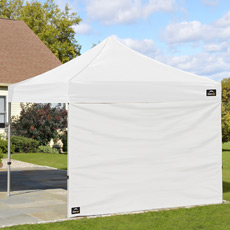 Exception:
RUSH not available on this item.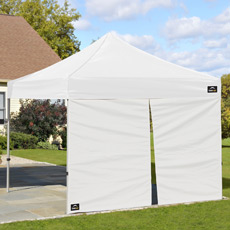 Exception:
RUSH not available on this item.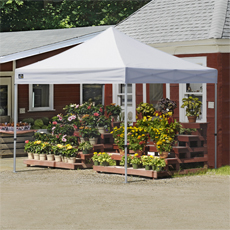 Viewing

1

to

3

of

3

items
Sort by:
Display
results per page
/category/alumi-max-pop-up-canopy
30
sku_asc